Nissan Tire Advantage in Woodbridge, Ontario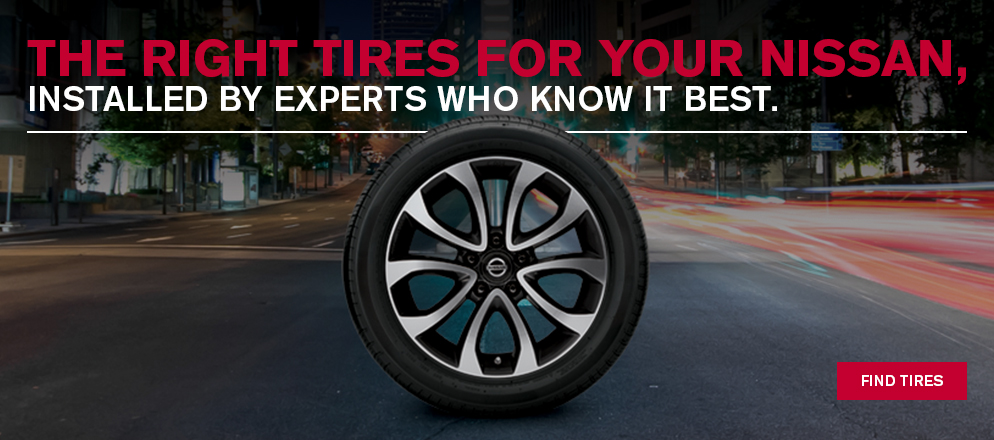 Nissan Tire Advantage in Woodbridge, Ontario
The Nissan Tire Advantage program is an excellent service that allows Nissan customers to receive dependable tire servicing. Focused on providing the best tires to customers at affordable prices is this Nissan tire service, which helps Nissan customers maintain their vehicles' condition. There is a 24-month coverage period for every tire that is purchased through the service.
Nissan Tire Advantage: Brand Selection
Nissan carefully selects the tires that are provided through the Tire Advantage program. Many tires are available, but each selected tire offers superb traction and has excellent tread life. The skilled technicians at our dealership's Service Centre equip each vehicle with the recommended tires, ensuring that they will work best for the vehicle. As a participant of the Nissan Tire Advantage program, we offer tires from numerous brands. You will find tires from Yokohama, Toyo, Michelin, Bridgestone, and nearly every other major tire manufacturer in our selection. We also stock tires of different sizes and usages.
Nissan Tire Advantage: Helping You Find The Tires You Need
We will work with you to determine the tires that will work best for your needs. We offer summer tires, winter tires, all-season tires, and even performance tires. If you do not need a single set of tires for the entire year, then our selection of summer and winter tires will work well for you. However, if you would like a year-round set of tires that requires minimal maintenance, you will appreciate our selection of all-season tires. Performance tires can vary based on the activity that you are doing with your vehicle. Following the tire recommendation of your vehicle's manufacturer, we will take the time to assess your situation and needs from a set of tires.
Contact Us
If you would like more information about the Nissan Tire Advantage program and why it benefits you, contact us. We offer many automotive services to support our customers' vehicle ownership, such as our Parts Centre.
Make an Inquiry
* Indicates a required field