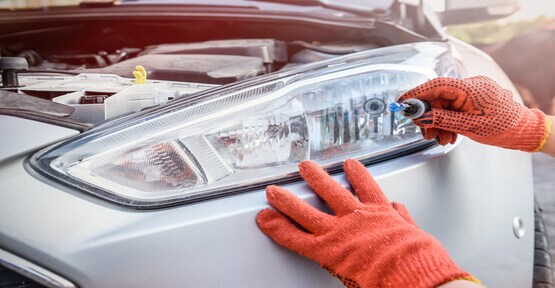 5 Tips to Prepare Your Car for Spring in Woodbridge, ON
With the spring season fast approaching, it'll soon be time to get your car geared up for an enjoyable spring, and Alta Nissan Woodbridge can help with some valuable tips. Find out how to best prepare your vehicle for spring below before reserving your next appointment at our Service Centre in Woodbridge, ON.
Swap Out Your Winter Tires
Once the snow, slush, and ice have cleared and temperatures have risen above 7 degrees Celsius, we suggest swapping out your winter tires. All-season tires perform at their best in warmer temperatures, and our technicians will be glad to install them during your next service call for enhanced handling, performance, and efficiency on your spring drives.
Do Some Spring Cleaning
Odds are your vehicle's exterior and interior could use some TLC after a few months of winter driving. Remember to clean your floor mats and treat your car to a wash, and maybe even a detailing at Alta Nissan Woodbridge, as salt stains from the winter can cause corrosion in your bodywork over time.
Test Your Battery
Your car battery is especially vulnerable in cold and freezing temperatures, so spring is the best time to get it tested. Our Service Centre's technicians will gladly test your battery's health come spring and replace it if needed.
Get Your Brakes Inspected
Stopping distances are usually greater in winter due to the season's rough conditions and roads, which means your brakes have seen a lot of action these past few months. That's why we suggest a brake inspection come spring, and we can flush and refill your brake fluid and conduct any maintenance and replacements needed for your system's key components.
Check Your Wiper Blades
Like your brakes, your wiper blades are likely coming off a busy winter, as they've had to clear your windshield of snow, freezing rain, and slush. With spring usually comes a good bit of rain, so we suggest checking and replacing your wipers if needed, so you can brave spring storms with a clear head and your visibility intact.
For more spring vehicle maintenance tips or to book a service appointment, contact Alta Nissan Woodbridge at your convenience.