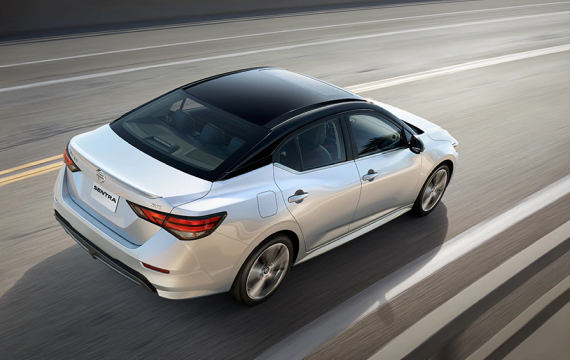 Is the Nissan Sentra a Reliable Car?
Shopping for a reliable car can be a daunting process. With so many makes, models, and features, it can be challenging to know where to start. You want to ensure you're getting the most bang for your buck and that the vehicle will last a long time. The Nissan Sentra is worth considering if you're looking for a reliable car with plenty of features. This vehicle has proven itself over decades as an incredibly dependable car. In addition to its reliability, this beautiful sedan has ample cabin space, excellent fuel economy ratings, and modern tech options. Let's explore some of the great aspects of this car.
Fuel Efficiency & Performance
One of the best things about the 2022 Nissan Sentra is its fuel efficiency. It gets up to 6.5 litres per 100 kilometres when driving on the highway, so you don't have to worry about filling up often or spending too much money on gas. On top of that, it's powered by a 2.0-litre four-cylinder engine that delivers 149 horsepower – more than enough power for city driving or highway cruising. Choose the Nissan Sentra for performance you can count on.
Interior Features of the Nissan Sentra
The Nissan Sentra has plenty of interior features that make it an excellent choice for car shoppers. The interior of this vehicle offers plenty of room and comfort with comfortable seating, spacious cargo space, and an array of tech features, including an 8-inch touchscreen display with Apple CarPlay and Android Auto compatibility. Plus, you can upgrade to leather-trimmed seats if you want luxury at an affordable price.
Safety Features of the Nissan Sentra
The safety features available in the Nissan Sentra are top-notch and reliable. It includes standard automatic emergency braking and pedestrian detection as well as available blind spot warning, rear cross-traffic alert, a lane departure warning system, high beam assist headlights, and more. These safety features provide peace of mind when driving your Nissan Sentra on busy roads or highways.
Purchase the Nissan Sentra!
Overall, the 2022 Nissan Sentra is an excellent option for those looking for an affordable yet reliable car with plenty of interior features and safety technology at an affordable price. Even used Sentra models are modern and reliable. Its spacious cargo area, fuel efficiency, and impressive performance capabilities make it a highly sought-after sedan. For more information on the Nissan Sentra or to take one out for a test drive, contact Alta Nissan Woodbridge, located in Woodbridge, Ontario. We'll help you find the perfect car for your needs. You can also trade in your current vehicle by filling out a trade-in appraisal form. Contact us today, and let us help you get behind the wheel of this fantastic vehicle.