Alta Nissan Woodbridge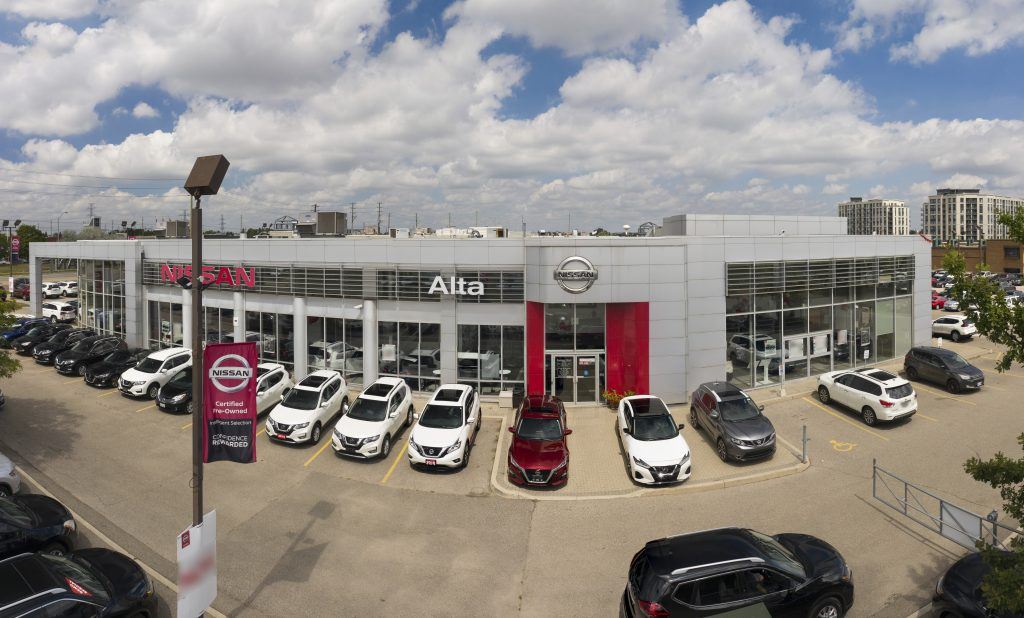 We are not just your average Nissan Dealership.  Our staff is a combination of trained sales professionals with qualified service team members. Our sales team work hard to get to know you, in order to place you into the right vehicle. With this, our service team is qualified to maintain your vehicles health in tip top condition.
Our team - both sales and service- is committed to providing you with an excellent customer experience. We only want the best for our customers and work hard to achieve this. We have monthly promotions, so check back often.
We have a wide range of inventory that we are sure you find one suitable to your needs. Regardless if you are looking for used, or new, you will find the vehicle of your dreams here. We are part of the Zanchin Automotive Group, and we do not have the vehicle you are looking for, we will be able to source it out for you. After your sales purchase, we invite you to visit our service department, In order to keep your vehicle's health brand new.
We are located at 7625 Martin Grove Road in Woodbridge, Ontario. at the intersection of Highway 7 and Martin Grove Road. We are just a couple minutes away from Highway 427, as well as a short drive off Highway 400.
We invite you to visit us to see why Alta Nissan is the best choice for you. If you would like to call us to set us an appointment, we can be reached at (905) 851-1279. 
Awards
As a dealership we have won:
Nissan Award of Excellence - this award recognizes and honours Nissan dealers who live up to Nissan Standards of Excellence and provides customers with an exceptional retail experience.
We have the won The Nissan Global award 4 times, most recently in 2017! The  Nissan Global Award, the most prestigious award a Nissan Dealer can receive. This award honors those Dealers who receive the Award of Excellence and rank in the Top 50 by retail sales volume in the nation. The Nissan Global Award is sponsored by Nissan Motor Company LTD and is presented to an elite group of Nissan Dealers around the world who are recognized for their commitment to sales, customer satisfaction and owner loyalty.
We have also celebrated our 25th Anniversary in 2018.
Take a tour
We look forward to seeing you at our dealership, regardless if it is in our sales or service department. After visiting Alta Nisssan Woodbridge, you will never want to go anywhere else. Before coming to visit us, take a look at our 3D tour. Our beautiful, large open concept showroom will have you in awe.